Welcome to the 2023 Iowa Irish Fest where a one time admission will get you access ALL 3 Fest Days, Aug 4-6!
Children under 15 are free to attend with an adult. Veterans also receive free admission with proper ID at gate. Eligible veterans, active-duty military personnel, first responders and their families can request free tickets through Veteran Tickets Foundation at www.vettix.org or First Tickets Foundation at www.1sttix.org. You must use an existing or create an account to request tickets.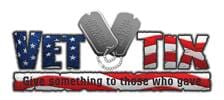 Now until July 29th, purchase your tickets in person for a discounted rate at the below locations!
Action Signs


212 W 18th St, Waterloo, IA 50702 · (319) 232-2400

Advantage Screenprint & Embroidery


132 Fletcher Ave, Waterloo, IA 50701 · (319) 433-0667

Anton's Garden


518 Sycamore St , Waterloo, IA 50703 · (319) 888-1788

American Legion Becker Chapman Post 138


728 Commercial St, Waterloo, IA 50703 · (319) 234-8511

Bank Iowa Branches


All Waterloo, Iowa locations

Experience Waterloo


500 Jefferson St, Waterloo, IA 50701 · (319) 233-8350

Flowerama


All Waterloo, Cedar Falls, Cedar Rapids locations

Jameson's Irish Pub


310 E 4th St, Waterloo, IA 50703 · (319) 233-0701

Main Street Waterloo


512 Mulberry St, Waterloo, IA50703 · (319)291-2038 (319)318-2286

Newton's Paradise Cafe


128 E 4

th

St, Waterloo, IA 50703 · (319) 234-0280

Randall's Stop-N-Shop


320 5th St, Hudson, IA 50643 · (319) 988-3377

Scheels (Cedar Falls location only)


402 Viking Plaza Dr, Cedar Falls, IA 50613 · (319) 277-3033

Screaming Eagle American Bar and Grill


228 East 4th St., Waterloo, IA 50703 · (319) 235-8865

All Veridian Credit Unions in Iowa