Welcome to the 2022 Iowa Irish Fest where a one time admission will get you access ALL 3 Fest Days, Aug 5-7!
Eligible veterans, active-duty military personnel, first responders and their families can request free tickets through Veteran Tickets Foundation at www.vettix.org or First Tickets Foundation at www.1sttix.org. You must use an existing or create an account to request tickets.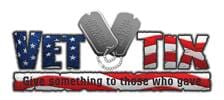 Or show proof of identification at the gate for free entry all weekend!
Ages 15 years and younger also get free admission at the gates. No Refunds, Rain or Shine Event!
No dogs or pets allowed.
No outside food or beverage/coolers are allowed into the festival grounds.
Purchase weekend passes for $25 each at the following locations.
Available until July 30th or until sold out.
Action Signs
212 W 18th St, Waterloo, IA 50702 · (319) 232-2400
Advantage Screenprint & Embroidery
132 Fletcher Ave, Waterloo, IA 50701 · (319) 433-0667
Anton's Garden
518 Sycamore St , Waterloo, IA 50703 · (319) 888-1788
Bank Iowa Branches
All Waterloo, Iowa locations
Cedar Valley Primary Care & Walk-In Clinic, Dr. James Poock, MD's Office
4006 Johnathan St., Suite B, Waterloo, IA 50701 · (319) 233-1540
Conoco North Cedar
2728 Center St, Cedar Falls, IA 50613 · (319) 277-7552
Experience Waterloo
500 Jefferson St, Waterloo, IA 50701 · (800) 728-8431
Flowerama Locations
All Waterloo, Cedar Falls, Cedar Rapids, Ames, & Des Moines Iowa locations
Jameson's Irish Pub
310 E 4th St, Waterloo, IA 50703 · (319) 233-0701
McGowan's Furniture
3754 W Airline Hwy, Waterloo, IA 50703 · (319) 234-5575
Newton's Paradise Cafe
128 E 4th St, Waterloo, IA 50703 · (319) 234-0280
Pretty Good Co.
310 W 4th St, Waterloo, IA 50701 · (319) 435-1814
Pretty Good Co.
226 Main Street, Cedar Fals IA 50613
Randall's Stop-N-Shop
320 5th St, Hudson, IA 50643 · (319) 988-3377
Scheels
402 Viking Plaza Dr, Cedar Falls, IA 50613 · (319) 277-3033​
Screaming Eagle American Bar and Grill
228 East 4th St., Waterloo, IA 50703 · (319) 235-8865
The Runner's Flat
120 Main Street, Cedar Falls IA, 50613
Veridian Credit Union
All branches
Supermart Oelwein
701 S Frederick Ave, Oelwein, IA 50663 · (319) 283-9337