Purchase the 2020 Iowa Irish Fest T-shirt here.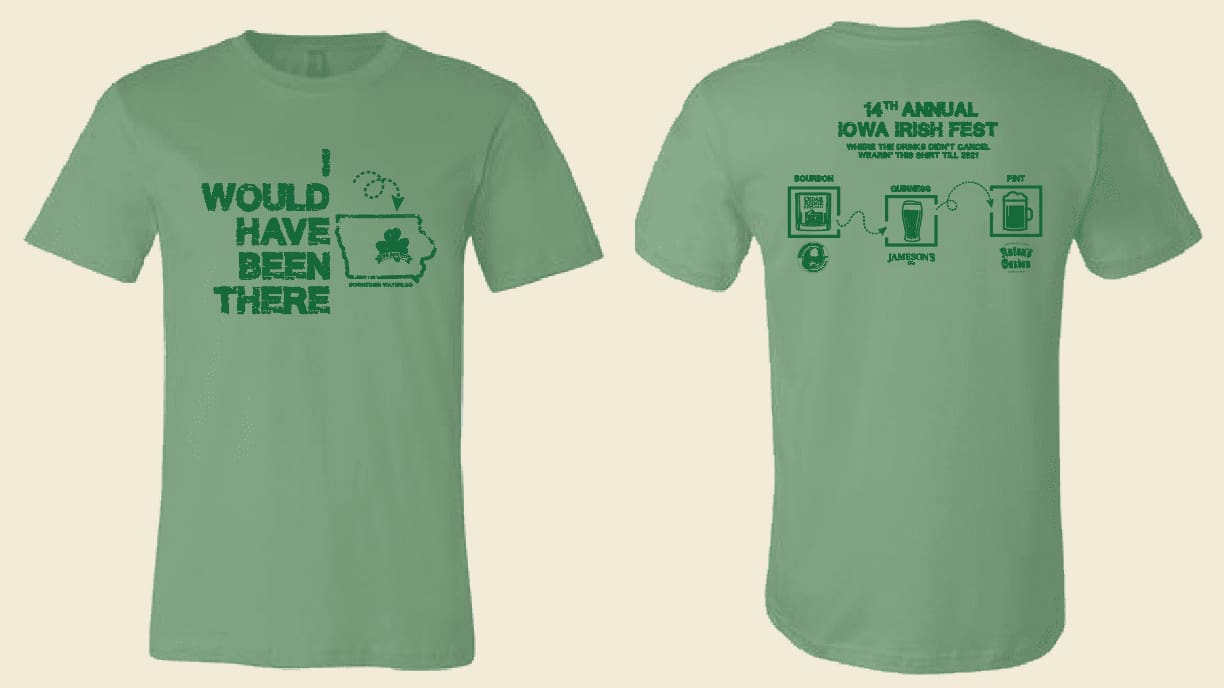 With the purchase:
Enjoy a drink at the following establishments – and get all three boxes crossed out on the back!
Guinness draw at Jameson's
Pint of beer at Anton's
Cedar Ridge Bourbon drink at Screaming Eagle
T-Shirt purchase includes a $25.00 2021 15th Annual Iowa Irish Fest pass for one person.