Whiskey Workshops 2021
Cost of each Whiskey Workshop is $25.00/person

Participants must be 21 or older
Friday
6:00 – 6:45 PM – "Irish Whiskey and the Women Who Saved It" with Darian Everding
4:40 PM- Irish Cream Whiskey with Five Farms
Saturday
10:00 – 10:45 AM – "Paint & Sip" with Tiffini Kieler – FULL
1:15 – 2:00 PM – "The History of Irish Whiskey & Production" with Andrew Owen
5:30 PM – Irish Cream Whiskey with Five Farms -FULL
3:15 PM – Single Malt Whiskey & Chocolate Pairing -FULL
Sunday
9:00 – 9:45 AM – "Whiskey & Yoga" with Megan Gerhardt
2:15 PM – Irish Cream Whiskey with Five Farms
---
Whiskey & Yoga with Megan Gerhardt
Join our 2021 yoga instructor on Sunday morning for a rejuvenating session of yoga and a drop of the Water of Life to get you ready for the last day of the 2021 Iowa Irish Fest!
This class includes a complementary Iowa Irish Fest branded yoga mat.
Attendance is limited to 40 participants.
Megan Gerhardt is an Irish-Loving-Yogini (Registered Yoga Teacher, RYT-500) who has been teaching group exercise for over a decade in the Cedar Valley! She loves to have fun and help people smile. Megan's classes are creative, engaging and accessible to all, especially new yogis! She currently teaches at MercyOne Wellness and the Cedar Falls Recreation and Fitness Center. Megan also serves as the Fitness and Wellness Coordinator for the City of Cedar Falls where she oversees the Group Exercise, Personal Training, and Massage Therapy programs. Megan is a Certified Personal Trainer, Certified Group Fitness Instructor, Senior Fitness Professional, Health and Wellness Coach, Licensed Zumba Fitness Instructor, and a Certified Trauma-Informed Therapeutic Yoga Teacher who enjoys helping others thrive in a fun, positive, encouraging, welcoming, and non-judgmental environment!
---
Paint & Sip with Tiffini Kieler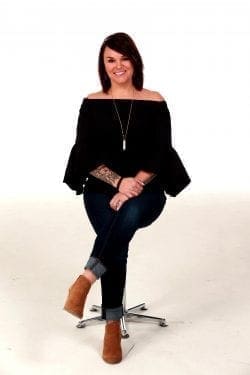 Back by popular demand!  Grab your whiskey and join us for the Paint & Sip Whiskey Class with Tiffni Kieler! Not an artist? No problem! Tiffni Kieler, a talented local artist, will be leading us through the steps to paint a one-of-kind Irish masterpiece. All painting supplies are provided by our awesome sponsor, AMPERAGE Marketing & Fundraising (where Tiffni also works as Creative Director).
We would like to thank AMPERAGE Marketing & Fundraising for partnering with the Iowa Irish Fest for the Paint & Sip Whiskey workshop.
Attendance is limited to 20 participants.
---
Single Malt Whiskey & Chocolate Pairing with Amanda Korth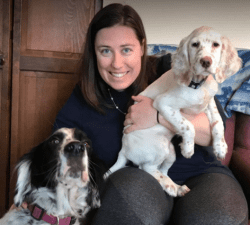 Join Amanda Korth on a journey through single malt whiskey history.  Sip along from the origins of single malts in Ireland, to the newest option of American single malt in Iowa.  This workshop pairs each stage of the journey with chocolate to complement every selection of single malt whiskey.
This class includes a complementary Iowa Irish Fest branded Glencairn Glass.
Attendance is limited to 20 participants.
Amanda is an eye doctor by day but her hobbies revolve around all things whisk(e)y. She admins several Facebook whiskey groups, visited close to 50 distilleries, has been on over 20 barrel picks, lead multiple tasting events and lectured in both Pella and Waterloo. Her love for whiskey is shared with her other half and even her dogs are named after bourbon.
---
Irish Cream/Bourbon Cream Class with Five Farms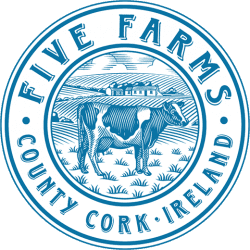 Enjoy sipping your way through a selection of your favorite Irish Creams in this workshop led by a representative of Five Farms Irish Cream! Satisfy your taste buds and your curiosity about this delightful beverage. Participants will enjoy a sample of Five Farms, Buffalo Trace, Carolans and Saint Brendans Irish Creams!
● Attendance is limited to 20 participants.
---
History Class 1: Irish Whiskey and the Women Who Saved It with Darian Everding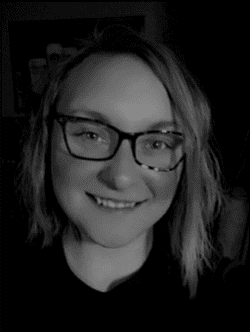 Women have shaped whiskey through history into modern day.  Largely, those stories start with Irish women, the evasion of British tax police, and the disturbing brutality enacted during the years when women were hunted down for producing whiskey and poitín.  Join this workshop to learn more about the Irish women responsible for spirits being around today, more freedoms in distilling, and the innate unique tasting abilities that women have.  A selection of whiskies will be served to highlight this intriguing history!
This class includes a complementary Iowa Irish Fest branded Glencairn Glass.
Attendance is limited to 20 participants.
Women & Whiskey is an educational tasting program led by Drinking With Darian. Darian is an Executive Bourbon Steward and earned her Physics degree from the University of Northern Iowa. By sharing the stories of women in whiskey, past and present, Darian hopes to empower more young women to shatter barriers and pursue fulfilling careers in the beverage production industry.
---
History Class 2: History of Irish Whiskey & Production with Andrew Owen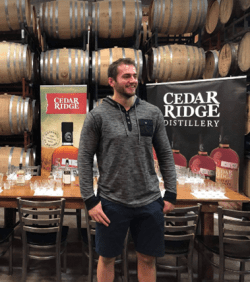 Andrew Owen will present four styles of Irish whiskey (single malt, blended, pure pot still and single grain) and discuss the differences in production and a bit of the history of each tasting.  Explore your whiskey palate and discover how each distilling method influences the end product you love.
This class includes a complementary Iowa Irish Fest branded Glencairn Glass.
Attendance is limited to 20 participants.
Andrew has been exploring the art, tradition, and science of whiskey production since 2015. Over the last 6 years, he has tasted over 700 different whiskeys in a never ending pursuit of barrel aged experiences. In 2018 Andrew started the Iowa Single Malt Society, a small gathering of enthusiasts who meet quarterly to share a common passion for exploring high end whiskeys from throughout the world. While Andrew appreciates anything created with artistry and passion, he finds whiskey to be a unique and fascinating confluence of art and science. The endless flavor experiences that can be created with just water, grain, yeast, and a barrel will never cease to provide Andrew with a joyous lifetime hobby.
Online registration is no longer available
PLEASE INQUIRE ABOUT OPEN SPOTS AT THE FEST
Whiskey Workshops are sponsored by: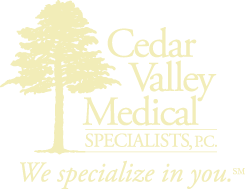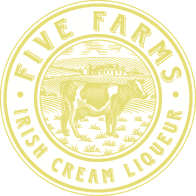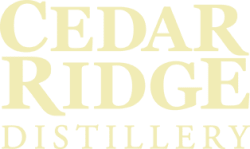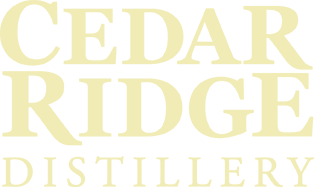 C&S CAR COMPANY   HYUNDAI   MAZDA   SUBARU   GENESIS         BLACK'S BUILDING
VAN G. MILLER CHARITABLE FAMILY TRUST