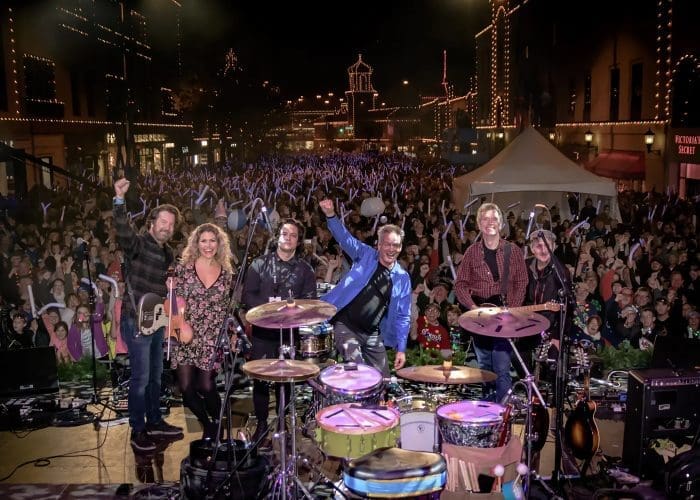 The Elders
Kansas City, Missouri
[ Sat ]
The band was founded in 1998 by six individuals with a passion for music rooted in Americana and Celtic folk rock. From the beginning The Elders seemed to be channeling something ancient and enduring – something unaffected by fads, trends and the giant maw of mind-numbing commercialism. Their ability to bring together the art of story telling with elements both musically progressive and rooted in tradition, has won them a broad international fan base, as well as critical acclaim in numerous publications such as PASTE Magazine, Folk & Acoustic Music Exchange, Music Row Magazine, Goldmine Magazine, TRAD Magazine (France), Chicago Sun-Times, Kansas City Star and more.
Their 8th studio album,True, builds upon The Elders' song-writing reputation. The songs feature story lines with vibrant narratives that explore history, legends, tall tales and true-life experiences.  In addition to the band's trademark mesh of styles, textures, and soaring vocals, the album features a few barn-burning instrumentals.
Their critically acclaimed albums serve as reflections of the group dynamic, but fans who are wild about The Elders can tell you that the real magic happens on stage, where their powerful personal and musical chemistry forges a deep sense of community with their audience.
The Elders have headlined major Celtic Festivals in North America and Europe.  For the past 15 years they have sponsored a tour of Ireland in which fans are invited to join in on an extraordinary 12 day excursion visiting historical and geographical sights during the day and gathering at a local pub or ballroom at night for pints and performances by the band.
THE ELDERS ARE:
Ian Byrne – vocals, drums, percussion, whistle
Norm Dahlor – vocals, bass, guitar, banjo
Kian Byrne – vocals, drums, bass, mandolin, guitar
Diana Ladio – fiddle
Bill Latas – guitar
Dan Loftus-vocals, piano, guitar