FAMILY FUN + LEARNING
Fun for the whole family!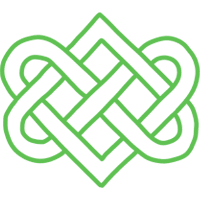 The Iowa Irish Fest Family Fun & Learning Area has amazing kid-friendly entertainment! All Children 15 and under are admitted to the Fest for Free with a paid adult admission.  All activities in the area are free!  Be sure to visit the Family Fun & Learning Area where there will be all kinds of crafts and games all weekend long.  Come enjoy the climbing rock wall or get creative in our craft area or visit with the balloon twister and face painter!  Learn about Irish Castles while having fun in our Archeological Dig at our old castle ruins and become a Junior Archeologist.  Visit our Language Learning Tree, learn new words in Irish and add your leaf to the tree. It is amazing to see it bloom over the Fest.  Go on an adventure around the Fest Grounds with our Family Fun & Learning Area Passport Challenge!  Look for the Passport Stops and learn something new, get your Passport stamped. Bring your completed Passport back to the Family Fun & Learning Area and you'll get a special Iowa Irish Fest reward!
Family Area opening hours:
Friday, August 6th, 2021:                             4:00 p.m. – 8:00 p.m.
Saturday, August 7th, 2021:                        10:00 a.m. – 8:00 p.m.
Sunday, August 8th, 2021:                           11:30 a.m. – 4:00 p.m.
Here are some of the fun family friendly activities available:
Passport Challenge
Crafts
Many New Games with prizes
Balloon Twister
Face Painter
Rock Wall
Root Beer Floats!
Irish Wolfhound Meet and Greet
Storytime
Get an intro into Rugby and Highland Games!
The Family Fun + Learning Area is sponsored by:



HEARST CENTER OF THE ARTS    WATERLOO CENTER FOR THE ARTS    CEDAR VALLEY CATHOLIC SCHOOLS    D&W FLOORING
BOY SCOUTS TROOP #13    WATERLOO YOUTH CITY COUNCIL    PAWSITIVE PET CARE
ACTIVITIES + WORKSHOPS
Join in on the fun!
Check back here for more information on all the family fun!
Get Your Tickets to Irish Fest
3 days of Irish fun!