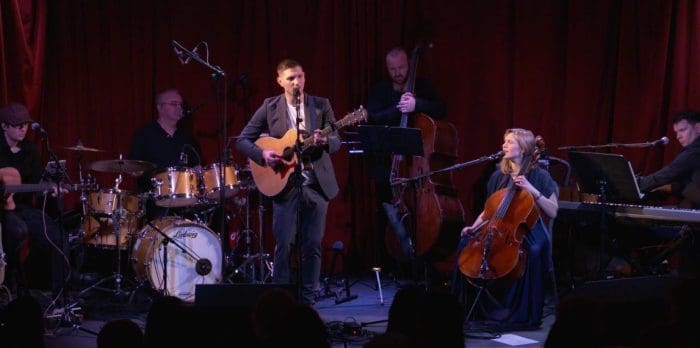 Colm Keegan Band
Glasgow, Scotland
See Schedule
Irish singer-songwriter Colm Keegan and his wife, Scottish Cellist Laura Durrant, are best known
as principal performers in the world-renowned singing group Celtic Thunder. Joining the group in
2011, they have featured on three Celtic Thunder DVDs and four CDs, the CDs repeatedly
rocketing to #1 on the Billboard World Music Chart. He has performed with the group on many
of the world's most prominent stages in the United States, Canada, and Australia, as well as on
two Celtic Thunder cruises. With the group, he opened the Chicago St. Patrick's Day Parade, and
he was featured in a private show at the Pentagon, where Celtic Thunder was invited to perform
by the Chairman of the Joint Chiefs of Staff.
In August 2014, while still performing with the group, he teamed with Celtic Thunder cellist
Laura Durrant to embark on his first solo tour, doing shows up and down the east coast of the
United States. He also won the 2014 Irish Music Association "Best New Irish Artist." In late 2016,
he released his first solo CD, "I'll Never Be Alone," which topped the Amazon and iTunes World
Music Charts. To date, Colm and Laura have completed four tours in the United States,
performing in Irish Centers, theatres and Irish and Celtic festivals.
Colm & Laura now live in Glasgow, Scotland, with their three young children balancing family life
and careers in music, culture and teaching.
Before joining Celtic Thunder, Colm spent a year touring with Celtic Woman, completing two
European tours, an Asian Tour, and a five-month North American Tour. He also participated in
the recording of their "Believe" CD and DVD.
As a student at University College Dublin, Colm had an extensive choral experience that allowed
him to perform in such venues as St. Peter's Basilica in Rome and St. Patrick's Cathedral in New
York.