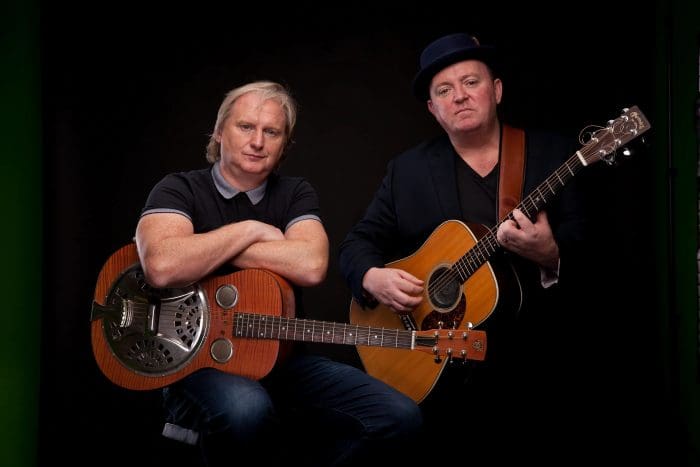 The Black Donnellys
Dublin, Ireland
[Sat-Sun]
New to Iowa Irish Fest this year
The Black Donnellys is a highly-regarded and Guinness World Record-breaking band from Dublin. Currently based in Las Vegas, The Black Donnellys are resident musicians at Rí Rá Irish Pub at Mandalay Bay Resort and Casino, located on the infamous Las Vegas Strip. The band consists of award-winning singer/songwriter Dave Rooney, and Guinness World Record-breaking guitarist Dave Browne.
Since arriving in America just under five years ago, The Black Donnellys have established a great fan base throughout the United States with their energetic live performances. They have written/recorded and shared a stage with many great Irish artists including: Terry Woods (The Pogues), Ronnie Drew (The Dubliners),Derek Warfield (Young Wolfe Tones), George Murphy (The High Kings), Liam Reilly (Bagatelle),THE DUBLINERS, Christy Dignam (ASLAN)
Members of renowned bands such as Santana, Heart and a host of TV stars and celebrities have been known to join The Black Donnellys on stage at their residency gig in Las Vegas.