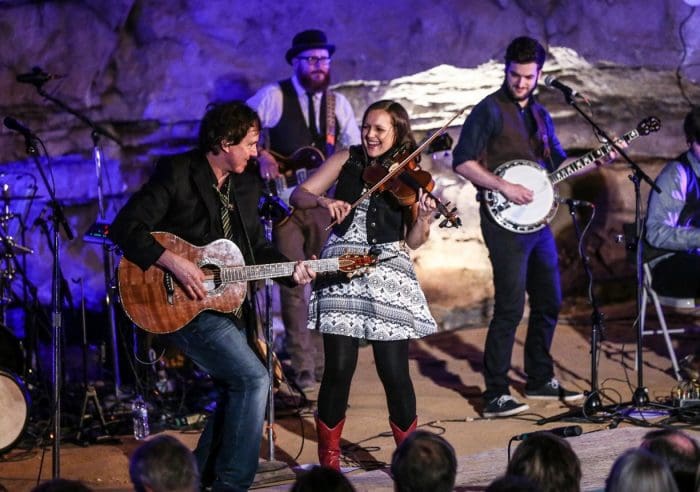 The Nashville Celts
Nashville, TN USA
[Fri-Sat]
The Nashville Celts are led by musician/songwriter/producer Ric Blair. Ric Blair, is also the founder of their two popular concept shows, Roots of Great American Music and Christmas with The Celts.
In 2010, Blair produced the national PBS show Christmas with The Celts which was filmed in front of a sold out audience at the original Grand Ole Opry, (voted top venue by Pollstar) the world famous Ryman Auditorium. The show aired on 222 PBS channels across the U.S., Canada and on the BBC in Ireland for three years. This successful TV show was the initial spark, which created a huge demand for the group, bringing them into major venues.
Today, The Nashville Celts pack concert halls around the world including The Grand Ole Opry, The Ryman Auditorium, The Lincoln Center, and many other Performing Arts Centers, Theaters and large Casinos.
The Nashville Celts lineup features founder Ric Blair on vocals, guitars, bodhran, and piano, Laura McGhee from Dundee, Scotland on vocals and fiddle plus an ensemble of world class musicians playing uilleann pipes, Irish whistles, banjo, mandolin, bass and drums.
The music of The Nashville Celts is uniquely original. When asked about their musicial style Blair says, "I'm proud of my Irish/Scottish roots, but I am equally proud of my American music roots. So, our music has become a product of blending the two." Blair credits the group's popularity to their melding of modern American hit songs and sounds with organic Celtic instruments as well as the success of their PBS-TV specials.