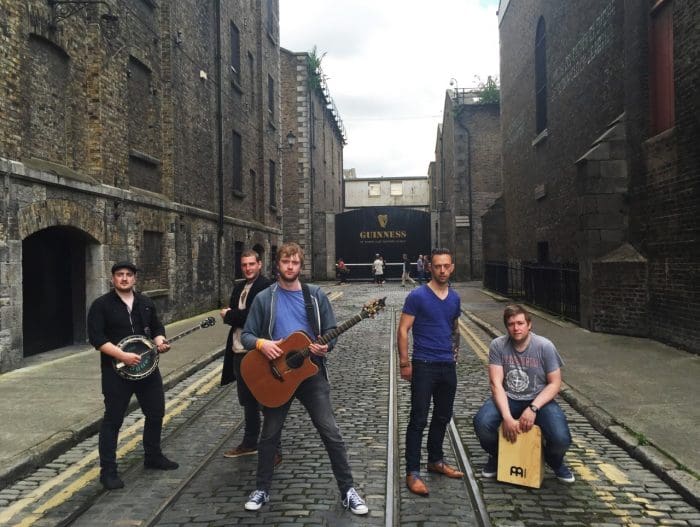 The Logues
Castlederg, Northern Ireland
[Fri-Sat]
It has been described as 'psycho ceilidh', 'whiskey-soaked folk' and just plain old 'partying music'— whatever it is, The Logues have made the genre their own. From their humble beginnings in a sleepy County Tyrone village, they have become one of Ireland's most sought-after live bands.
Signed to Ireland's most respected live music booking agency, AMA Music Agency (The Coronas, Paddy Casey, Aslan) the band celebrate their 10th year on the road in 2016. After cutting their teeth on the live circuit from rural bars to sold-out festivals in the Middle East, The Logues release their second studio album, Comin' Of Age, on the 29th of April.
Building on the success of their self-released debut album Tough at the Bottom (2011), the band entered Attica recording studio in Donegal (Foy Vance, Villagers etc) in June 2014 to begin recording their next album, from which Fly Free is the current single. The dark, melodic love song is receiving high critical acclaim and extensive radio airplay throughout Ireland and the UK, with Ocean FM calling it 'one of the singles of the year' and tipping The Logues as one of the bands to watch in 2015. Fly Free is now available for download from iTunes and Amazon and for upcoming gig news, follow the band on Facebook and Twitter.
"The most progressive folk band in Ireland" – AMA Music Agency
"One of the singles of the year…a band to watch" – Ocean FM
"I'm loving this…great vocals and arrangement" – Highland Radio