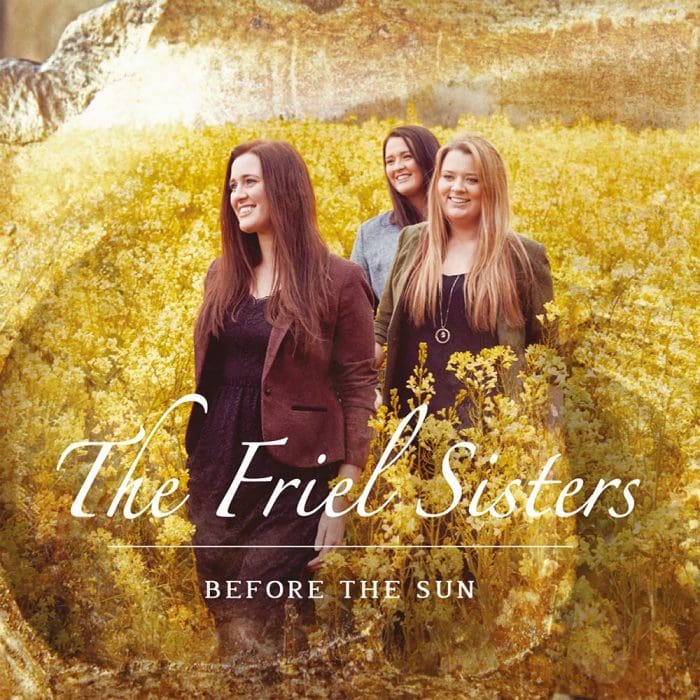 The Friel Sisters
Glasgow, Scotland & Donegal, Ireland
[Sat-Sun]
New to Iowa Irish Fest this year
Anna, Sheila and Clare Friel are traditional musicians born in Glasgow with their family roots firmly entrenched in the Donegal Gaeltacht (Derrynamansher). Being siblings, they achieve a close blend on fiddle, flute and uilleann pipes interspersed with songs sang in unison, many from their family and local repertoire.
Since the launch of their debut album, they have performed in various venues and festivals across Europe, America and Asia and have appeared as guests on stage or toured with acts such as Altan, The Chieftains, Lúnasa, Sharon Shannon, The Máirtín O'Connor Trio, Cherish the Ladies, Solas and Fidil. In 2016, the girls performed at Festival Interceltique de Lorient, and won the prestigious Trophée Loïc Raison.
2018 has been a very exciting time for the girls as they released their new album 'Before the Sun' with Hajime Takahashi and Cathal Ó Curráin, produced by Ciarán Ó Maonaigh and recorded by Jack Talty.
"Anna, Sheila and Clare are, without doubt, among the brightest musical prospects on the horizon of traditional music and their debut album clearly and unequivocally demonstrates their very considerable talents. These girls, born and raised in Glasgow, have retraced their steps to their family roots in one of the Donegal Gaeltachts and, through the medium of fiddle, flute and uilleann pipes, have blended their ancestral culture with a veritable galaxy of musical influences that they've absorbed from across Ireland.  Both the playing and the singing are polished and faultless…"-  John Waltham. Living Tradition Magazine
"Clare, Sheila and Anna Friel give me great joy in the strength, beauty and variety of their approach to traditional Irish music. That a much younger generation appreciate the traits, strengths and beauty in their local tradition is an ultimate testament to the store of riches that is Irish traditional music. They make this statement readily as they each excel on their chosen instrument: Clare on fiddle, Sheila on pipes and Anna on flute. Their abilities and excellent presentation of their talents is powerful when playing together, but really reaffirmed where the gems of short solo instrumentals that occur never fail to enchant the listener." – Tommy Peoples