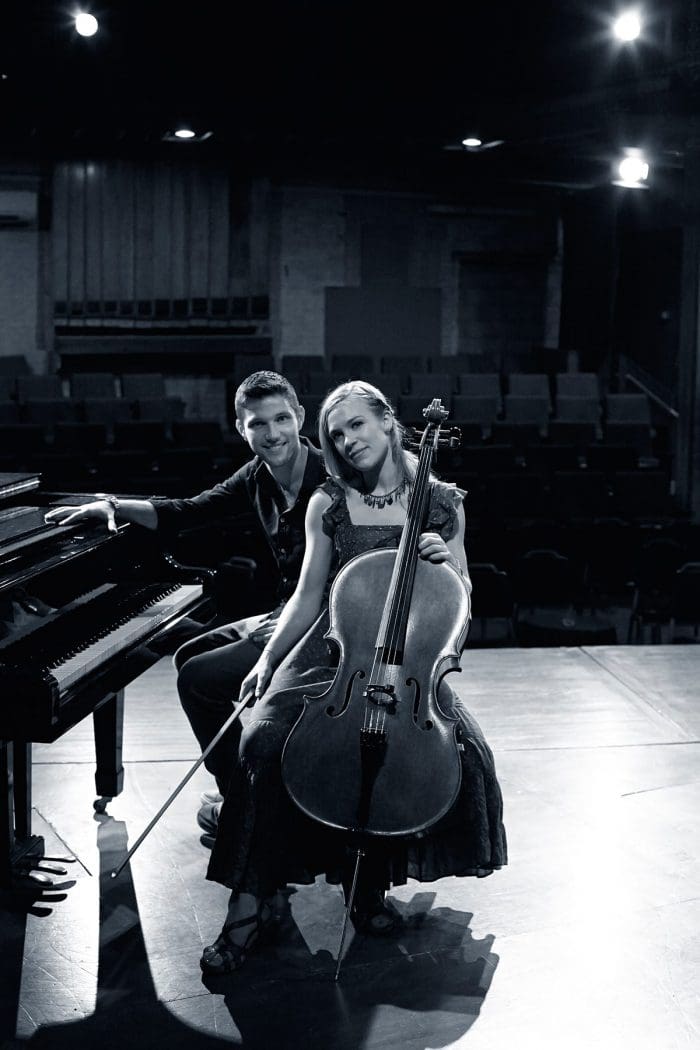 Colm & Laura Keegan
Dublin, Ireland
[Fri-Sat-Sun]
♦ Unfortunately Colm & Laura Keegan are unable to perform at Iowa Irish Fest in Person.
Iowa Irish Fest would like to apologize for any inconvenience this may cause.
Not wanting to let fest goers down Colm & Laura have agreed to hosting a few live streams for their performances as well as workshops.

Please check back in the near future for links to attend these streamed events.  
Multi-award winning Irish singer Colm Keegan is best known as one of the Principal singers with PBS sensation show Celtic Thunder. A Dubliner born and bred, Colm may still only be in his 20s but has already achieved an extensive career to date.
His musical career began at the young age of 4 years old, beginning as a chorister in Dublin's Palestrina Choir under the direction of Dr. Ite O'Donovan. Colm then joined the esteemed Piccolo Lasso and with Mr. Ken Shellard as his vocal trainer, Colm won several highly acclaimed Feis Ceoil competitions in Dublin's RDS, all before the age of 12.
Colm graduated from UCD with a Bahons Music and Irish degree, to immediately become a member of the Aontas Choral Ensemble, touring with the Irish global phenomenon Celtic Woman. Having spent a year with the group, completing two European tours, a tour of Asia, the making of 'Believe' CD & DVD and a five-month North American tour, Colm audition and was accepted to become a Principal singer in one of the biggest shows Ireland has produced, Celtic Thunder.
With Celtic Thunder, Colm featured on a several Albums and DVDs, reaching Number 1 on the prestigious Billboard's World Artist of the year. He has toured around some of the biggest stages across America, Canada and Australia, whilst also being invited to perform for a private audience in the Pentagon.
Colm's career may be going from strength to strength, but he has not forgotten his former passion of teaching, establishing his very own Online Teaching website entitled CKonLine, allowing his students to learn from him all over the world.
"Between the touring, recording, perform and now teaching online, there certainly isn't a dull day, but I wouldn't have it any other way. I've been so incredibly fortunate to have such a terrific fanbase and I feel it's my duty to offer them as much of my time in return for their loyalty. Hope you enjoy…."