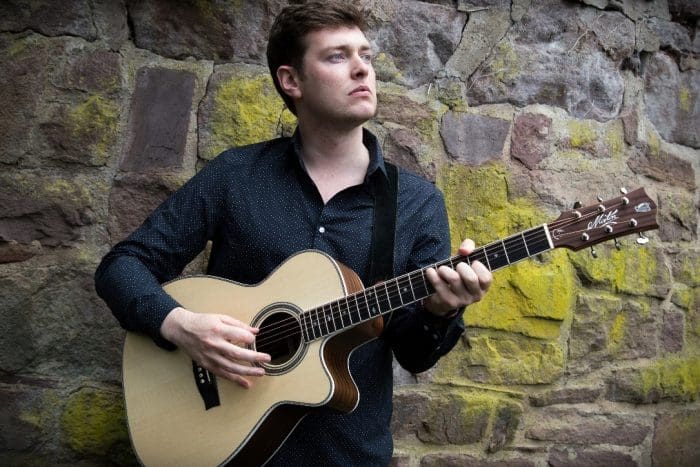 Shane Hennessy
Carlow, Ireland
[Fri-Sat-Sun]
Shane Hennessy is a virtuoso guitarist and composer from Ireland, who's unique and energetic guitar performances have amazed audiences all over the world. His cross-genre guitar playing style and cinematically vivid compositions tie in multiple forms of world and ethnic musics, and have caught the attention of big names like guitar legend Tommy Emmanuel and super-producer Nile Rodgers (CHIC). He also works as a songwriter, and is an in-demand session musician.
At the young age of twenty-three, Shane tours consistently in some of the most well-known venues in Ireland, and has been a featured performer in some of Ireland's biggest music and arts festivals, including Electric Picnic (2013, 2014, and 2017), Longitude (2014), and The Guitar Festival of Ireland (Headline Act, 2016). In addition to his solo shows, Shane has shared the stage with guitar legend Tommy Emmanuel (National Concert Hall Dublin, July 2017) and works as a songwriter and session musician in Ireland and the UK.
Shane has released two albums of original music on his label 'Exchequer Music'; Zephyrus (2015) and Marrakech (2017). Shane has also toured abroad extensively with his own repertoire, and on occasion with Irish Trad-Fusion band MOXIE. Shane launched his sophomore release 'Marrakech' in a sold-out concert in the National Concert Hall on July 20th 2017. An Irish tour followed, and a worldwide tour over 2017/2018 has seen, and will see, stops in The United Kingdom, Germany, The Netherlands, the United States of America, Russia, and Australia. Features of this tour include Electric Picnic 2017, Disney World Florida, and The Guitar Academy of The Netherlands.
"What Shane does is pure genius. It is really hard to believe that it is just one guitar, but he has come in and sat in front of me and played the tunes just like the album. It's mad!"— Marty Whelan, RTÉ Lyric FM (August 2017)