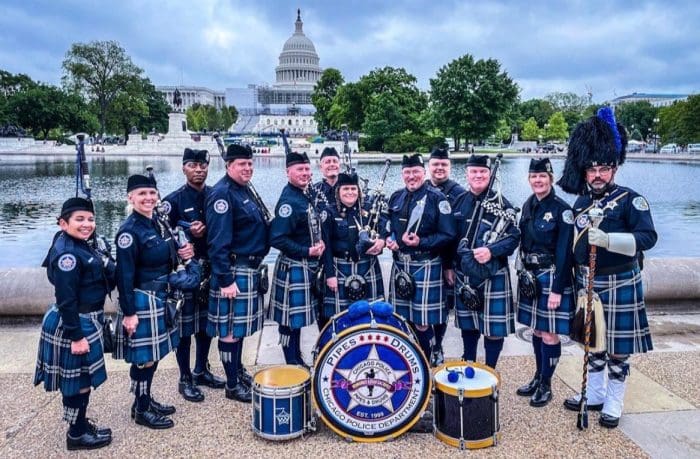 Chicago Police Pipe & Drums
Chicago, Illinois
See Schedule
We answer the call. We never forget. We are the Chicago Police Department's bagpipe and
drum band.
Founded in 1999, the Pipes and Drums of the Chicago Police Department is fraternal
organization focused on fostering the traditions and respect garnered through playing the great
highland bagpipe and Scottish drum. Our mission is simple: to always be in service to our
comrades, their families, and friends in their time of need. We have been privileged to
participate in honors ceremonies of our own fallen heroes as well as Peace Officers and
Firefighters across our Nation.
OUR TARTAN
When the band was formed in 1999, we chose the Earl of St. Andrews tartan for its shades of
blue reminiscent of our Chicago Police uniforms. According to the Scottish Register of Tartans –
it was designed specifically for the use of Prince George, the Duke of Kent, who bore the title
Earl of St Andrews. The tartan is a relatively modern one registered in 1930.